Digital voltmeter with wireless charging
Arduino, as we know, thanks to the analog inputs can be used to measure voltages from 0 to 5V. For higher values we will use a voltage divider formed by two resistors in series, and will measure the voltage of the central node connecting analog all`ingresso A0.
Arduino converts the voltage detected on the analog Pin and converts it into digital format so as to be processed by the microcontroller.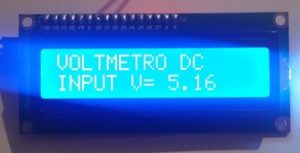 Electronic Components:
Arduino UNO
1 Resistor of 10 KΩ
1 Resistor of 100 KΩ
Display lcd 16×2 or Oled Display